Materials Used
To create our unique handcrafted bags and accessories, we use quality full grain Goat, Buffalo and camel which is tanned over a period of time for refreshing vintage look. 
Our leather is produced by a recognized tannery that priorities environmentally friendly leather production. Vegetable-tanned leather has a natural hue, an earthy sweetness to it, and over time acquires a stunning patina that preserves the history of its previous owner.
Other vintage leather used such as Goat, Buffalo nd Camel Leather . It may also restore scratches with the correct maintenance regimen (unlike chrome tanned leathers, which, once scratched, cannot be repaired without re-tanning).

Parrys Leather World's premium leather goods are created entirely of goat, buffalo, or camel leather, and we take pride in the fact that we provide society long-lasting, sustainable products at fair prices.

Best Quality Brass Hardware used for long lasting sustainability.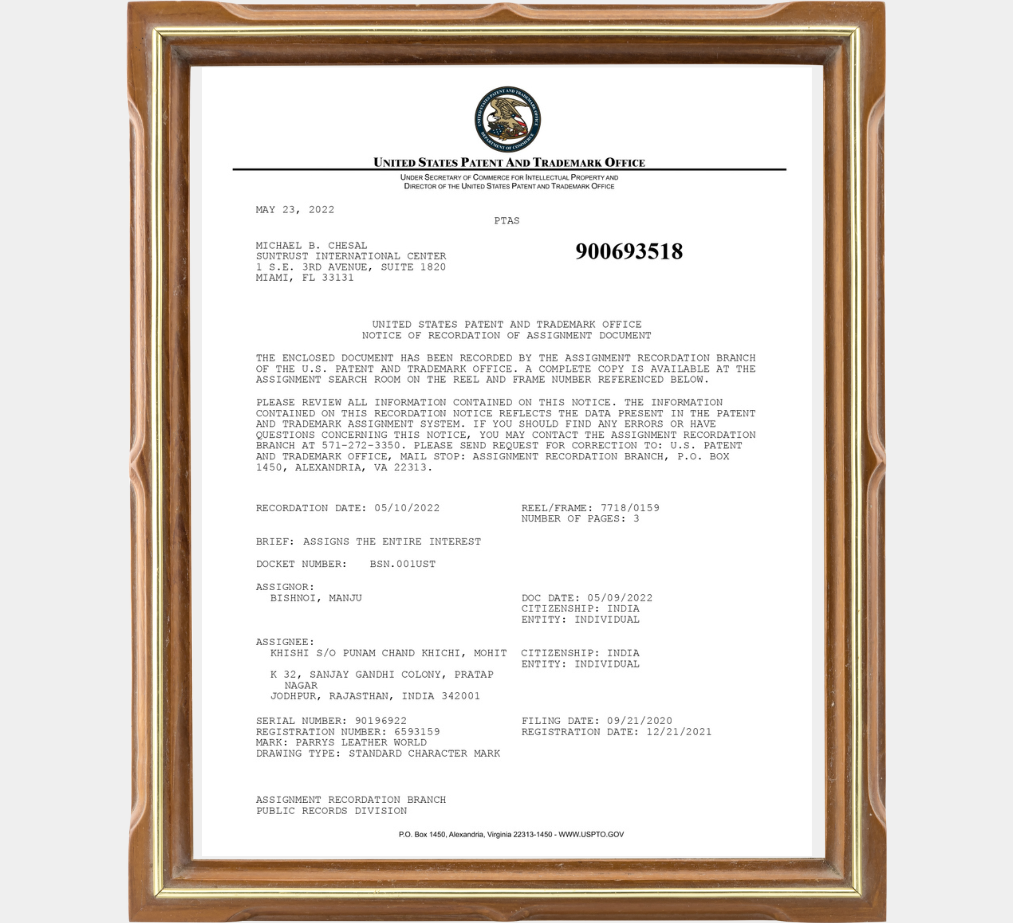 PARRYS LEATHER WORLD
Our product is officially registered and patented under the US office of Patent and Trademark